Are you planning a party or other special event that required some top quality catering? No matter how big or small your event is, or whether it is going to be held outside or indoors, Hog Roast Wirral can provide you with some excellent buffet food. We can cook, prepare and serve a fantastic feast that will keep your guests coming back for more. By combining expertly prepared hog roasts with contemporary catering menus that please all tastes, Hog Roast Wirral can offer innovative outdoor catering solutions for any occasion, and freshly made food for events of all sizes.
Our aim is to take all of the hard work and worry involved in catering for a group off your shoulders. At Hog Roast Wirral we want you to enjoy your event knowing that we are taking care of feeding your guests. Our chefs cook with the best ingredients to produce stunning results. They use fresh, local produce to ensure that your event is environmentally friendly and supports other local companies.
We have our own professional and attentive events team on hand to take excellent care of you and your guests throughout your event and we can also organise a canapé welcome reception for as stylish and sociable start to your party.
Catering and Hog Roasts for all of your Special Occasions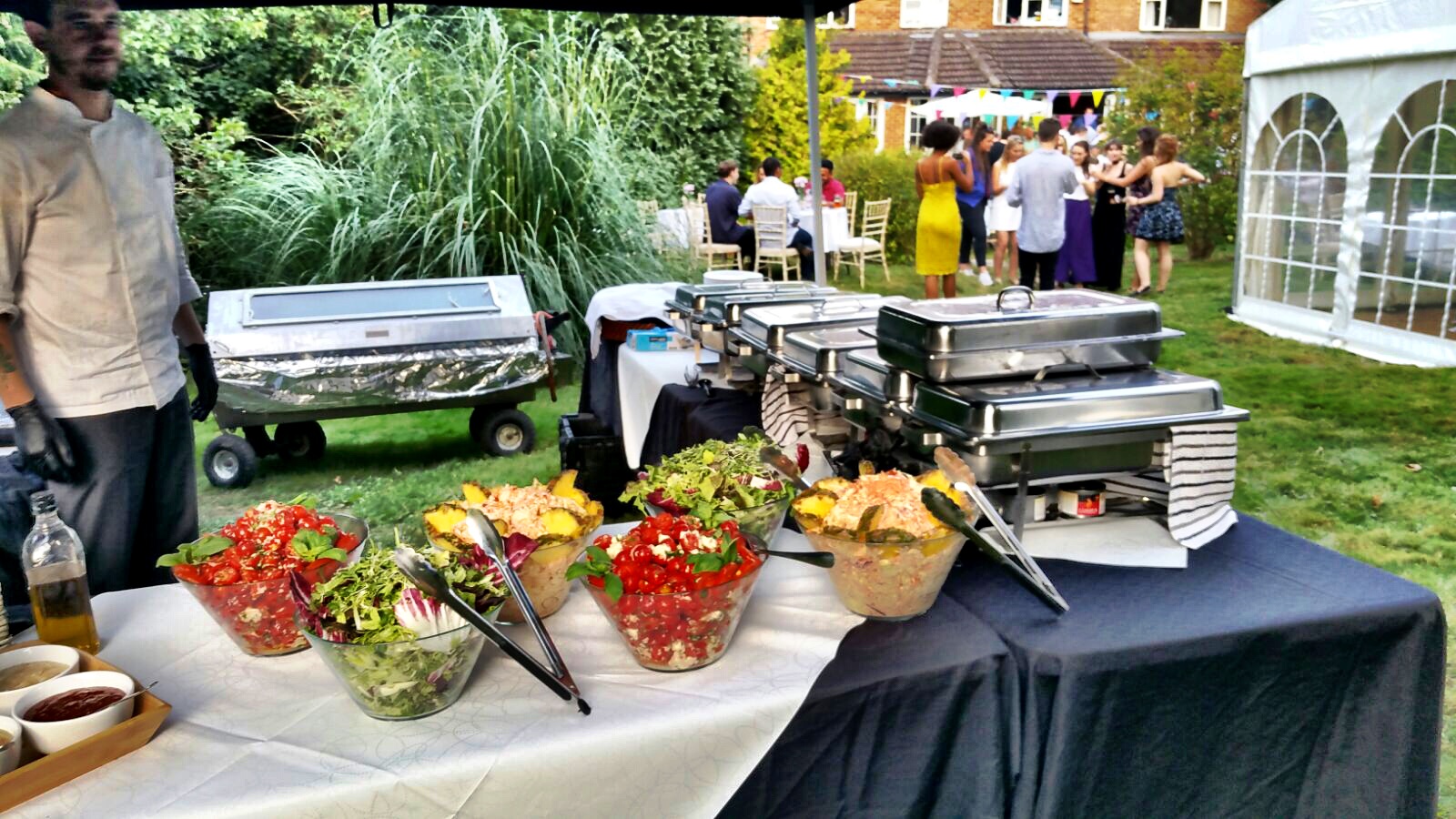 People so often wonder why the slow roasting method of spit roasting is so special. Here at Hog Roast Wirral we believe there are a number of factors which mean this cooking technique is one so well loved by foodies and caterers alike. Whether it's the ability to be able to provide a large amount of people with delicious food at a great price, the simplicity of being able to transform and adapt a hog roast into any type of meal you like or the pure majesty of having a centrepiece like a whole, slow roasting pig at your event for guests to awe at and admire for several hours before finally being able to sink their teeth into the glorious end product.
We offer an equally enticing selection of other slow cooked meats, all served with our own individual interpretation of their traditional trimmings, as well as a plentiful supply of dishes that cater for specific dietary needs, including meat, dairy and gluten-free options.
Serving Hog Roasts In Wirral For Over A Decade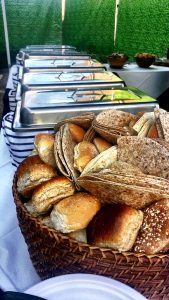 You really can have it all if we are the catering company you choose for your big day – your perfect menu prepared and served to you in your perfect setting! If you want a 3 course meal for a romantic outdoor wedding reception with views of the nearby Cleveland Hills, large-scale catering for a local event taking place in Wirral, a buffet in an indoor venue for a private function, great food for a garden party you are hosting, or a polished menu for corporate entertaining at your place of business, Hog Roast Wirral are capable of doing it all.
Where we are catering never affects the quality of the food and service that we offer, and we will help you to create just the right kind of atmosphere for your event, whether you would like our eye-catching hog roast machines and sociable catering team to take centre stage or you would prefer that we occupy a more discreet position and provide efficient service whilst you focus on your guests and other aspects of your event.
We have been cooking and serving hog roasts in the Wirral area for 10 years. During that time we have catered for every kind of event imaginable. Our professional chefs are asked back year after year to cater for corporate events and we have provided the food for hundreds of weddings, christenings, birthdays and anniversary parties on the Wirral Peninsula.
Hire A Hog Roast Machine in Wirral
Doing your own hog roast catering is a brilliant idea for so many types of events, and because all of our machines available to hire are designed to be as user friendly as possible, you can impress your guests without event breaking a sweat.
At Hog Roast Wirral we offer an affordable way to provide everyone at your event with some great food. What you order and how much you spend is entirely up to you. So fill in the enquiry form above or ring us to find out more.