Are you planning a party or other special event that required some top quality catering? No matter how big or small your event is, or whether it is going to be held outside or indoors, Hog Roast Wirral can provide you with some excellent buffet food. We can cook, prepare and serve a fantastic feast that will keep your guests coming back for more.
Our aim is to take all of the hard work and worry involved in catering for a group off your shoulders. At Hog Roast Wirral we want you to enjoy your event knowing that we are taking care of feeding your guests. Our chefs cook with the best ingredients to produce stunning results. They use fresh, local produce to ensure that your event is environmentally friendly and supports other local companies.
Our customers are often surprised when we tell them just how long hog roasts have been loved throughout history! In fact, the very first history of hog roasting dates back to prehistoric times. Our ancestors invented this truly remarkable culinary technique and we love being able to transform this ancient method into the modern world by catering at your special events in the Wirral area. If you are hosting a party, wedding or any other kind of event/celebration, get in touch with the team at Hog Roast Wirral for fantastic food at competitive prices.
Catering and Hog Roasts for all of your Special Occasions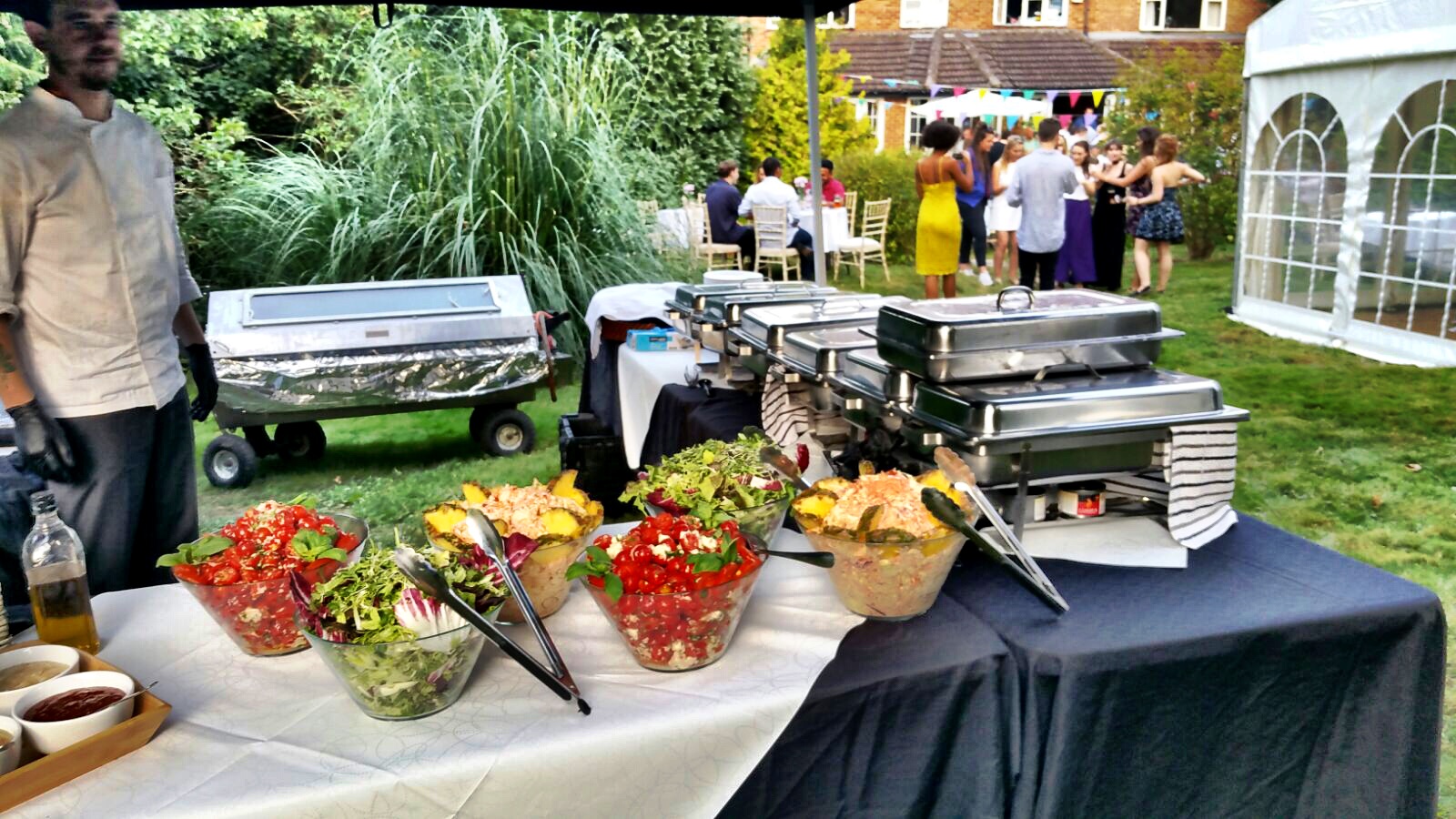 People so often wonder why the slow roasting method of spit roasting is so special. Here at Hog Roast Wirral we believe there are a number of factors which mean this cooking technique is one so well loved by foodies and caterers alike. Whether it's the ability to be able to provide a large amount of people with delicious food at a great price, the simplicity of being able to transform and adapt a hog roast into any type of meal you like or the pure majesty of having a centrepiece like a whole, slow roasting pig at your event for guests to awe at and admire for several hours before finally being able to sink their teeth into the glorious end product.
The hog is always the centre of the feast, but we also offer a great range of other food to complement it. We have put together 14 set menus, but are more than happy to adapt each menu to your tastes and requirements.
Serving Hog Roasts In Wirral For Over A Decade
The borough of Wirral can be found in the mighty Merseyside area of the North West of England. It is set between two magnificent bodies of water, the River Dee and the River Mersey and is also situated between the fantastic city of Liverpool and the borders of North Wales. With distant views of the Welsh mountains, the Wirral peninsula is the ideal location for those who enjoy the outdoors with a rich collection of walking and hiking trails and outdoor activities, plus a range of cosy, country pubs and hotels to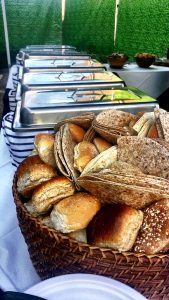 rest your tired feet after a busy day exploring the countryside.
If that isn't enough, the Wirral is also home to a fantastic vast coastline which is over 25 miles long which makes for dreamy summer beach walks, the perfect setting to take up a new water sport or simply just enjoy an ice cream by the sea. What a perfect setting for us here at Hog Roast Wirral to be able to work in and provide you with an incredible culinary experience.
We have been cooking and serving hog roasts in the Wirral area for 10 years. During that time we have catered for every kind of event imaginable. Our professional chefs are asked back year after year to cater for corporate events and we have provided the food for hundreds of weddings, christenings, birthdays and anniversary parties on the Wirral Peninsula.
Hire A Hog Roast Machine in Wirral
Our aim is to provide you with the best food possible at a great price. All you need to do is to choose the food you want us to provide. From there we take care of everything. Our chefs arrive at your venue well in advance to set up and cook everything, ensuring that all of the food is ready for your guests to enjoy when it is needed.
At Hog Roast Wirral we offer an affordable way to provide everyone at your event with some great food. What you order and how much you spend is entirely up to you. So fill in the enquiry form above or ring us to find out more.